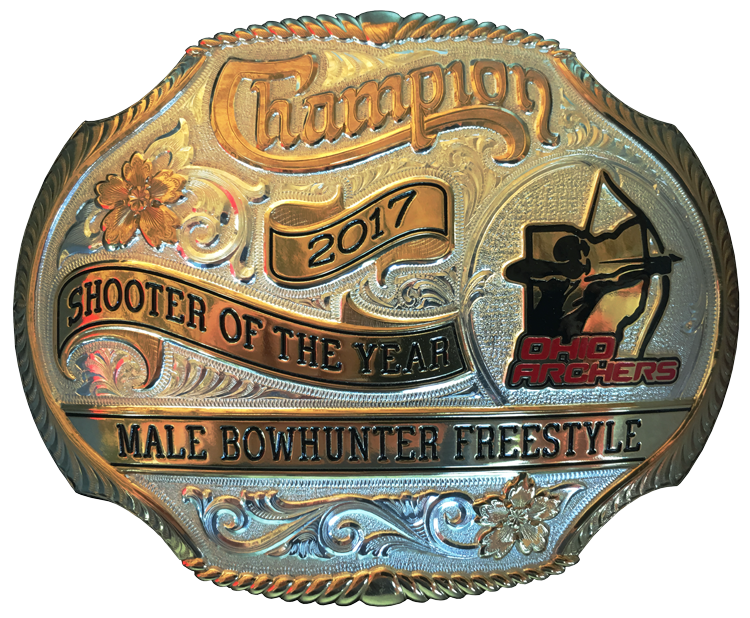 Shooter of the Year Rules & Calculation
OAA members in good standing, at the time of the event, will receive SOY points.
All events will utilize NFAA classes.
SOY points will be calculated for each tournament as follows:

Archer's score divided by highest OAA member's score in the applicable class x 100.
An Archer will receive 100 points even if he/she is the only shooter in the class.
An Archer will receive zero (0) points for any tournament not shot.

Awards will be given to classes where there are two Eligible Archers.

Eligible Archer is defined as an OAA member who completes in five of the seven OAA events within the same class.

The Eligible Archer's best five scores will be used to calculate overall SOY points.
SOY will be awarded to the Eligible Archer in a specific class who has the highest point total at the end of the season.
Classes will not change during the year even if NFAA institutes a midyear change. OAA will utilize January 1 nomenclature the entire calendar year.
Ties will be broken by total x count in all events both archers competed. If total x's tie, winner will be the archer with the highest x count after the first tournament that was not a tie in the order tournaments were shot by both archers.
SOY points are based on final scores in each class. If an error or omission is reported, recorded, calculated or published, it will be corrected and SOY points re-calculated based on actual results.
Revised: (12-23-2015)