Promoting archery
in the state of Ohio.
established 1889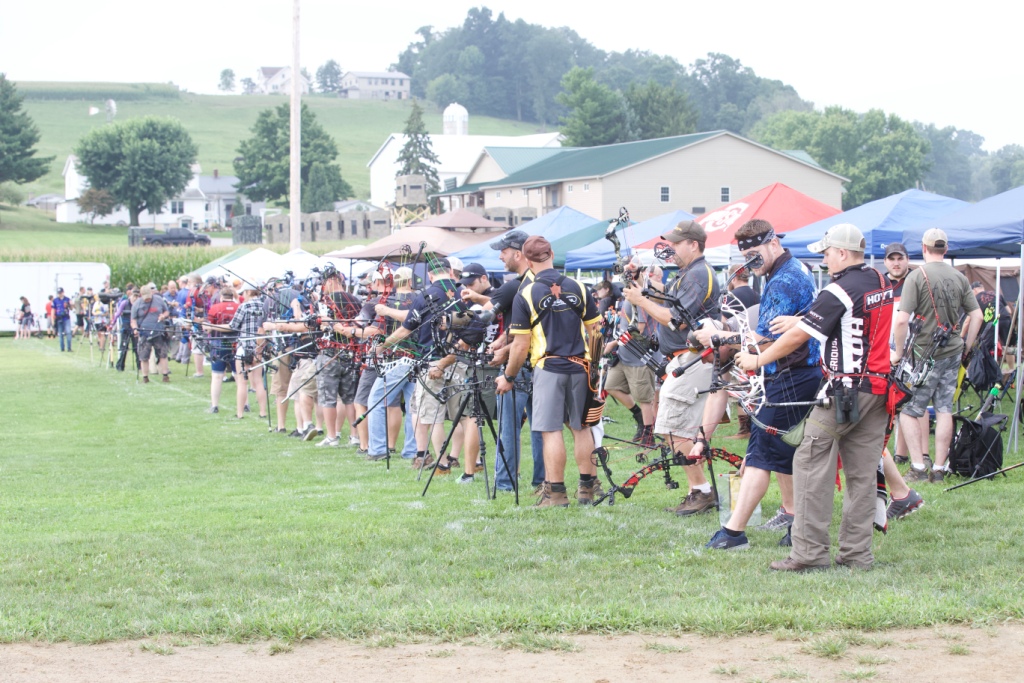 Please register online even for mail-in events.
2019 900 Round
Event Date: August 24, 2019
Event Location: The 900 Round will be held at Miller's Gun Supply in Sugarcreek, Ohio. ... read more
Event registration is currently closed.
Check what tournaments you have registered for by going to our Tournament Registration Lookup page.
For a complete list of upcoming events, see our events page.
We Have A Poll Question Below.
Latest OAA News
The final OAA 2019 shoot is our 900 Shoot. It is on Saturday, August 24, 2019 at 10am. We will be handing out the Shooter of the Year and Grand Slam awards right after the shoot as well. Miller's Gun Supply always is a great spot for this shoot with a great field, concession stand and pavillon. The 900 Round is a lot of fun for kids and adults. You must register for this event online so we have an accurate count. Space is limited.
Photo galleries are up from the Field Championship in Ashland, Ohio. Lots of photos of everybody having a great time shooting and walking the courses at Ashland Bowman. A special thanks to Ed and his hard work getting the course all setup and in such great shape.
Latest NFAA News
10 Top Tips for Shooting Pro Scores Indoors
Article by Chris Wells. The indoor archery season is upon us. Archers around the globe are preparing to shoot 18 metres. The outdoor archery season is done and – in the northern hemisphere, at least – the days are getting colder, the nights longer and archery's moving indoors. For the next few months, the longer distances will be forgotten and most archery takes place over 18 metres, the standard for the World Archery indoor discipline. (Although there are variations, of course.) Here's 10 top tips on getting prepared for this indoor season…
Arrow Culling
Article by Rod White, NFAA Bowhunting and Event Coordinator. This may seem like a target archery specific type of blog post…but not at all! In fact, from an ethics perspective, it…
Become an OAA Affiliated Club or an OAA Sponsor
Have you ever considered having your club/shop become affilated with OAA. There is lots of benefits to it. Take a second and click this link to read what it takes to become an affiliated club and the benefits for you shop or club.
Have you ever considered sponsoring an OAA tournament? There are several ways you can sponsor one of our four statewide events. This link has all the information on individual event and archery season sponsorships. With our tournament attendance growing by over 32% every year, this is a great way to reach serious archers and to help an organization that has been promoting archery in Ohio since 1889.
OAA Poll
USA Archery Certification
Level 2 Instructor
With your Level 2 Certification, you'll be qualified to work with programs such as JOAD, NASP, and collegiate or local clubs. You'll be able to teach Level 1 courses, and will be covered by USA Archery insurance during your archery coaching activities. Take this Level 2 class, and take the next step in your coaching career! You can read more about Level 2 certification on the USA Archery website.
Location: The Marksman Archery and Armory 3017 Barber Road, Norton, Ohio
Schedule: September 14-15 from 9:00 am until 5:00 pm.
Cost: The cost will be $150.00 with a $50.00 deposit due on or before August 24th. to make sure books and materials arrive before the class. The deposit covers the cost of the books and materials.
Prerequisites: Minimum age 18, USA Archery or NFAA membership, successful USA Archery background screen, successful completion of SafeSport Training and (if teaching youth in the state of Pennsylvania) PA Act 153 Background Clearances
Interested individuals can contact Jim McCollum directly at 330.603.5725 if they have any questions.
2019 Bow Drawing
PSE Supra Focus Bow Giveaway
Each time an Ohio Archers member registers for an OAA event, your name is entered into the drawing for the Bow Giveaway at the end of the year. Enter all four events & get an extra entry. The drawing will be held at the 900 Round in August.
Example:

Every Registration for a shoot equals 1 entry
Register for all 4 events and you get an extra free entry which gives you a total of 5 entries
Ohio Archers rules to be eligible for Bow Giveaway: Must be an Ohio Archers member in good standing for entire year. The four shoots that give you an entry into the Bow Giveaway are Indoor 300, Marked 3D, Field Championship & 900 Round. The Flint Round Mail-in is not a valid entry. Winner does not need to be present.
2018 Shoot of the Year Winners
Autumne Vandygriff

AFBHFS

Beverly Stambul

AFFS

Eli Herrick

AMBB

Dan Murphy

AMBHFS

Philip Charette

AMFS

Rylee McBride

CFFS

Zachary Ohlin

CMBHFS

James Yahn

MSMFS

Randy Morocco

PMFS

Keith Meadows

SMBHFS

Ken Alexander

SMFS

Jeff Apel

SSMFS

Emily Isgro

YAFBHFS

Jacob Lanterman

YAMBHFS

Garrett Warnock

YAMFS

Baylee Deer

YFBHFS

Ena Walter

YFFS

Collin Daniels

YMBHFS

Glenn Rafferty

YMFS
2018 Super Slam Awards
Chelsea Obrebski

AFFSLR

Ena Walter

YFFS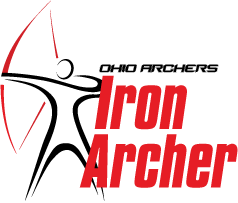 2018 Iron Archer Awards
We would like to first acknowledge all the archers who shot all seven events this year:
Ken Alexander (SMFS); Dustin Bounce (PMFS); Lori Burnett (AFFS); Philip Charette (AMFS); Kaleb Cook (YMBHFS); Bridgett Crawford (AFBHFS); Collin Daniels (YMBHFS); Frank Faulhaber (SSMBB); Maddy Grimm (AFFS); Mike Hawkinberry (SMBHFS); Joseph Hershberger (AMFS); Eliza Isgro (CFBHFS); Emily Isgro (YAFBHFS); Joseph Joseph (YMBHFS); Steve Kiko (AMFS); Jacob Lanterman (YAMBHFS); Keith Meadows (SMBHFS); Randy Miller (AMBHFS); Kevin Mowers (AMFS); Dan Murphy (AMBHFS); Mikayla Nutt (YFFS); Chelsea Obrebski (AFFSLR); Glenn Rafferty (YMFS); Kyle Roush (AMBHFS); Breanna Rutkowski (AFFS); John Siebert (SSMFS); Joshua Simms (AMFS); Zachary Skeens (YMBHFS); Denis Smith (SMBHFS); William Stevenson (AMFS); Dan Stewart (AMFS); Kody Tanner (YAMFS); Travis Tracey (AMFS); Autumne Vandygriff (AFBHFS); Ena Walter (YFFS); Jace Walters (CMFS); Garrett Warnock (YAMFS); Aaron Welch (YMFS);
Congratulation and we thank you for your support. The winners of the Iron Archer Award are:
Keith Meadows

SMBHFS

Mikayla Nutt

YFFS

Breanna Rutkowski

AFFS

Zachary Skeens

YMBHFS

Jace Walters

CMFS

Garrett Warnock

YAMFS
The winners will have their NFAA membership paided by the OAA for 2019.