Promoting archery
in the state of Ohio.
established 1889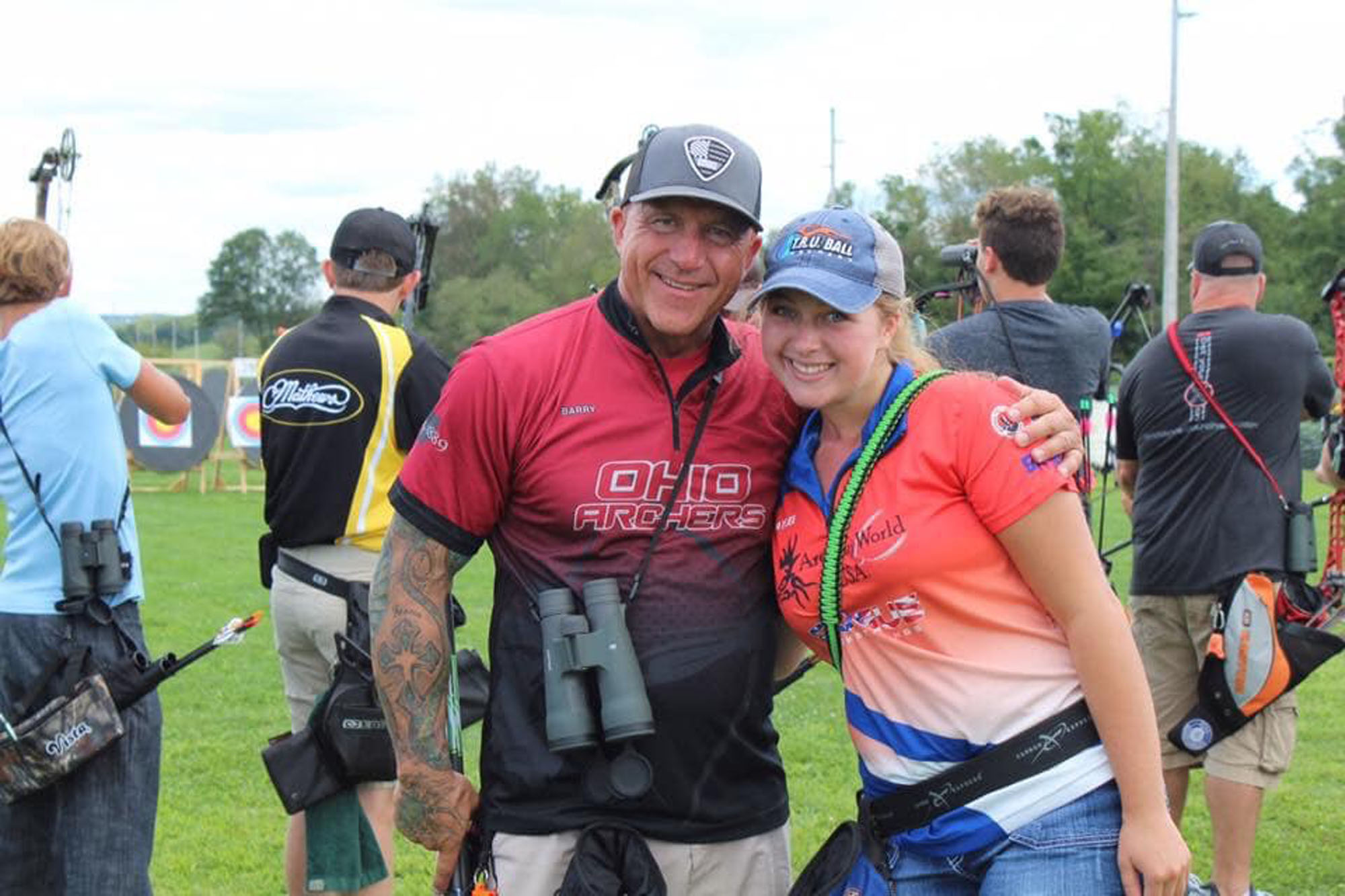 Please register online even for mail-in events.
2020 Bowhunter Mail-In
Event Date: January 2-5, 2020
Event Location: ... read more
Check what tournaments you have registered for by going to our Tournament Registration Lookup page.
For a complete list of upcoming events, see our events page.
We Have A Poll Question Below.
Latest OAA News
The final OAA 2019, 900 Round, results are up 900 Shoot Results. The weather was great and everybody had a great time. We awarded the Shooter of the Year and Grand Slam awards right after the shoot as well. Congratulations to all the award winners and participants. It was great season.
Photo galleries are up from the 900 Round in Sugarcreek, Ohio. Lots of photos of everybody having a great time shooting at Miller's Gun. A special thanks to Larry and his hard work getting the field all setup.
A final thought for 2019 from the webmaster and the VP of OAA ... this year was a mixed bag for me personally and the OAA. We had some great times and events, as well as some growing pains.

I know we have to make adjustments, so the events run smoother and this off-season we are going to make those changes to improve the registration and scoring. Not sure what those changes are going to be but they will be made. We will keep trying to get this running as smoothly as possible until it is perfect. As a group of officers that are responsible to you, the participants, we need to make every effort to make these events as welcoming, easy and memorable in a positive way.

This year we had a number of new archery shops join as member clubs and I take that as a great sign that things are improving for archery and target archery in particular in the State of Ohio. I always felt there were many more archers in the state that just needed to find a local home.

Even with the few issues we had this year, the shooting by our participants was great (over 150 state records broken), the weather was great (even for the 900 Round), and the laughs/good cheer was never ending. Each of one our participants (over 750 individual participants) made this year special in good way for all of us and for each of you. Sometimes you can drive me crazy, make me furious or just wonder what you are thinking. I would not trade this family of people for anybody in the world. I appreciate what each of you bring to the table and look forward to what each of you are going to bring to our tournaments in 2020.

For the people who helped either run the events, setup events or just volunteer to call raffle names, all I can say is "thank you." I'm pretty sure I said it before but if you missed it…"thank you again." This entire year would not happen without you. You are the glue that helps hold this entire organization together. Unlike ASA or IBO, we count on your help and support much more. There is no way we can ever pay you back for all the efforts, sweat and dedication you bring to this family.

With the close of 2019 tournament season, I hope you find an indoor spot league to join this winter, that you have a successful hunt or that you just keep practicing. Next year, 2020, is a new tournament season and I'm sure that there will be a new shooter in your class that is just waiting to take you down. Keep shooting and being so gracious to each other. The world and each of us now more than ever need more family and friends. I consider each of you part of my extended family.

We are working on our 2020 schedule as I write this and it will be posted in late September. I look forward to 2020 and the competition/challenges my friends and family will bring to me. Don't ever stop.
OAA Poll
USA Archery Certification
Level 2 Instructor
With your Level 2 Certification, you'll be qualified to work with programs such as JOAD, NASP, and collegiate or local clubs. You'll be able to teach Level 1 courses, and will be covered by USA Archery insurance during your archery coaching activities. Take this Level 2 class, and take the next step in your coaching career! You can read more about Level 2 certification on the USA Archery website.
Location: The Marksman Archery and Armory 3017 Barber Road, Norton, Ohio
Schedule: September 14-15 from 9:00 am until 5:00 pm.
Cost: The cost will be $150.00 with a $50.00 deposit due on or before August 24th. to make sure books and materials arrive before the class. The deposit covers the cost of the books and materials.
Prerequisites: Minimum age 18, USA Archery or NFAA membership, successful USA Archery background screen, successful completion of SafeSport Training and (if teaching youth in the state of Pennsylvania) PA Act 153 Background Clearances
Interested individuals can contact Jim McCollum directly at 330.603.5725 if they have any questions.
Become an OAA Affiliated Club or an OAA Sponsor
Have you ever considered having your club/shop become affilated with OAA. There is lots of benefits to it. Take a second and click this link to read what it takes to become an affiliated club and the benefits for you shop or club.
Have you ever considered sponsoring an OAA tournament? There are several ways you can sponsor one of our four statewide events. This link has all the information on individual event and archery season sponsorships. With our tournament attendance growing by over 32% every year, this is a great way to reach serious archers and to help an organization that has been promoting archery in Ohio since 1889.
2019 Shoot of the Year Winners
Lori Burnett

AFFS

Steve Kiko

AMBHFS

Chad Ratta

AMFS

Wayne Hitchcock

CMBHFS

Owen Lange

CMFS

Dustin Bounce

PMFS

Keith Meadows

SMBHFS

David Schmackers

SMFS

Starley Shelton

SSMBB

Daniel McCabe

SSMFS

Ena Walter

YAFFS

Ian Reese

YAMBHFS

Garrett Warnock

YAMFS

Payton Murphy

YFBHFS

Eliza Isgro

YFFS

Logan Urban

YMBHFS

Hunter Stevens

YMFS
2019 Super Slam Awards
Chelsea Obrebski

AFFSLR

Wayne Hitchcock

CMBHFS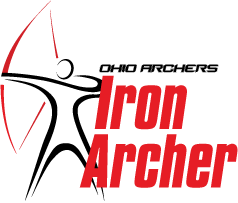 2019 Iron Archer
We would like to first acknowledge all the archers who shot all seven events this year:
Jeff Apel (SSMFS); Tate Cole (YMBHFS); Kaleb Cook (YMBHFS); Brad Davis (AMFSLR); Frank Faulhaber (SSMBB); Ryan Goforth (YMBHFS); Hayden Green (AMFS); Richard Hardway (SMBHFS); Mike Hawkinberry (SMFS); Wayne Hitchcock (CMBHFS); Joseph Joseph (YAMBHFS); Jeremy Kunsman (AMFS); Owen Lange (CMFS); Daniel McCabe (SSMFS); Keith Meadows (SMBHFS); Kevin Mowers (AMFS); Dan Murphy (AMFS); Payton Murphy (YFBHFS); Chelsea Obrebski (AFFSLR); Glenn Rafferty (YAMFS); Chad Ratta (AMFS); Breanna Rutkowski (AFFS); Denis Smith (SSMBHFS); Hunter Stevens (YMFS); Dan Stewart (AMFS); Ena Walter (YAFFS); Jace Walters (CMFS); Aaron Welch (YMFS); John Welch (AMFS);
Congratulation and we thank you for your support. The winners of the Iron Archer are:
Jeff Apel

SSMFS

Kaleb Cook

YMBHFS

Ryan Goforth

YMBHFS

Kevin Mowers

AMFS

Hunter Stevens

YMFS
The winners will have their NFAA membership paid by the OAA for 2020.